News
Select a news topic from the list below, then select a news article to read.
Details

Published on Thursday, 05 February 2015 15:56
Thanks for sending emails about Trident to your election candidates.
We are collating responses, so please forward any replies to This email address is being protected from spambots. You need JavaScript enabled to view it.  
Details

Published on Tuesday, 29 March 2016 20:23
Don't cross now - there's a nuclear train coming
Scottish CND today condemned the transport of highly radioactive nuclear waste  through one of the most dangerous level crossings in Scotland. According to the ABC Railway Guide, the crossing at Stevenston in Ayrshire has a Collective Risk Rating of 3 (Very High).  A busy road crosses the railway track immediately beside Stevenson railway station. 
Details

Published on Friday, 22 July 2016 14:55
The Faslane-based nuclear-powered submarine, HMS Ambush was badly damaged when it collided with a merchant ship in the Mediterranean at 1.30 pm on Wednesday 20 July. The vessel then entered Gibraltar under tow. 
The Royal Navy said "There are no safety concerns associated with HMS Ambush being alongside". However any collision with a nuclear submarine has the potential to trigger a major accident, particularly if it results in a fire within the confined space of the vessel. The Navy have said that there was no damage to the nuclear-power plant, but have not indicated whether the reactor was running at the time or whether it was shut down by the incident.
Details

Published on Wednesday, 20 December 2017 14:01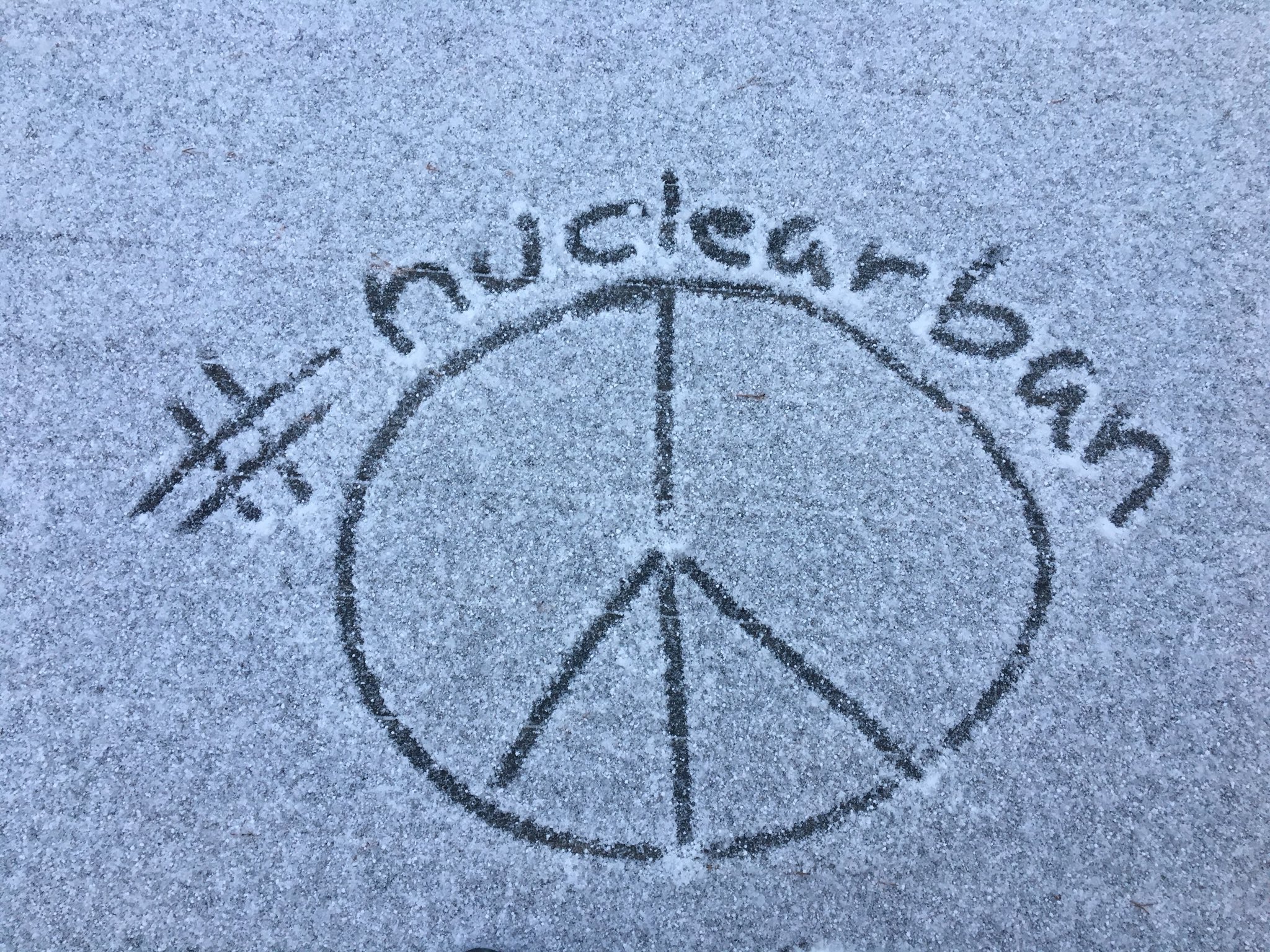 We wish all our members and supporters
Happy Holidays
and
Alll the Best for 2018.
We enjoyed 2017, the year we won the Nobel Peace Prize (as a partner of ICAN)
...and we are looking forward to 2018 , when we will be working to harder than ever get Britain signed up to the UN  Global  Ban Treaty. 
Details

Published on Tuesday, 17 July 2018 13:51
To make a special donation please visit the crowdfunding page here  or send a cheque to Scottish CND
Details

Published on Tuesday, 18 November 2008 14:26
There has been a serious leak of coolant fluid from a British nuclear submarine at a dockyard on the Devon - Cornwall border.
The Royal Navy has confirmed up to 280 litres of water, likely to have been contaminated with tritium, poured from a burst hose as it was being pumped from HMS Trafalgar. The submarine was alongside at Devonport, after undergoing routine maintenance.
Ministry of Defence spokespersons have played down the seriousness of the incident. However respected nuclear safety expert, John Large, whose consultancy Large and Associates are well versed on maritime nuclear safety issues said:
� The very fact that it was being transferred to a quayside effluent tank and then would have been put through an radioactive treatment process means it was not in a fit state to be directly discharged into the environment.
If the leak was going on unnoticed, then those workers could have walked into it, spread it and taken it into other non-radioactive and non-controlled areas. �
Details

Published on Monday, 09 February 2009 10:47
Information on campaigning against the war in Iraq is available at:
Stop the War Coalition (London)
Edinburgh Stop the War Coalition
Archive on campaigning against the invasion of Iraq in Scotland.
Details

Published on Wednesday, 26 August 2009 11:34
Elaine Grossman has reported that US Defence Secretary Robert Gates attempted to revive the Reliable Replacement Warhead project at a meeting in June. Her sources said that the move was supported by Hilary Clinton, General Cartwright (Joint Chief of Staff) and others but was blocked by Vice President Jo Biden (pictured). The issue of modernising the US nuclear arsenal is unlikely to go away.
Details

Published on Friday, 18 March 2011 16:32
The US have advised all American citizens who are within 50 miles (80 kms) of the Fukushima nuclear accident to evacuate. This map illustrates what this would mean if it was applied to any of the nuclear sites in Scotland. Today there are nuclear power stations at Hunterston and Torness. All British nuclear weapons and most nuclear-powered submarines are based at Faslane. There is spent nuclear fuel and an operational military reactor at Dounreay.
The map doesn't illustrate the other areas which could be affected by an accident on a nuclear submarine at sea, anywhere around Scotland, or an accident during the transport of nuclear weapons across the roads of Southern Scotland.
Details

Published on Wednesday, 21 November 2012 10:36
Dr Rebecca Johnson (Director of the Acronym Institute for Disarmament Diplomacy) gave a presentation to Scottish CND's annual conference on 17 November. The presentation was titled: "New International Game Changers: Scotland's Role and Responsibilities". Presentation (7 Mb pdf)