A Peace of History
Scottish CND's 60th anniversary exhibition and website
Peace Education Scotland
School speakers, Resources, The Nuclear Weapons Debate
Join Scottish CND
Join us in the campaign for nuclear disarmament
Details

Published on Wednesday, 20 December 2017 14:01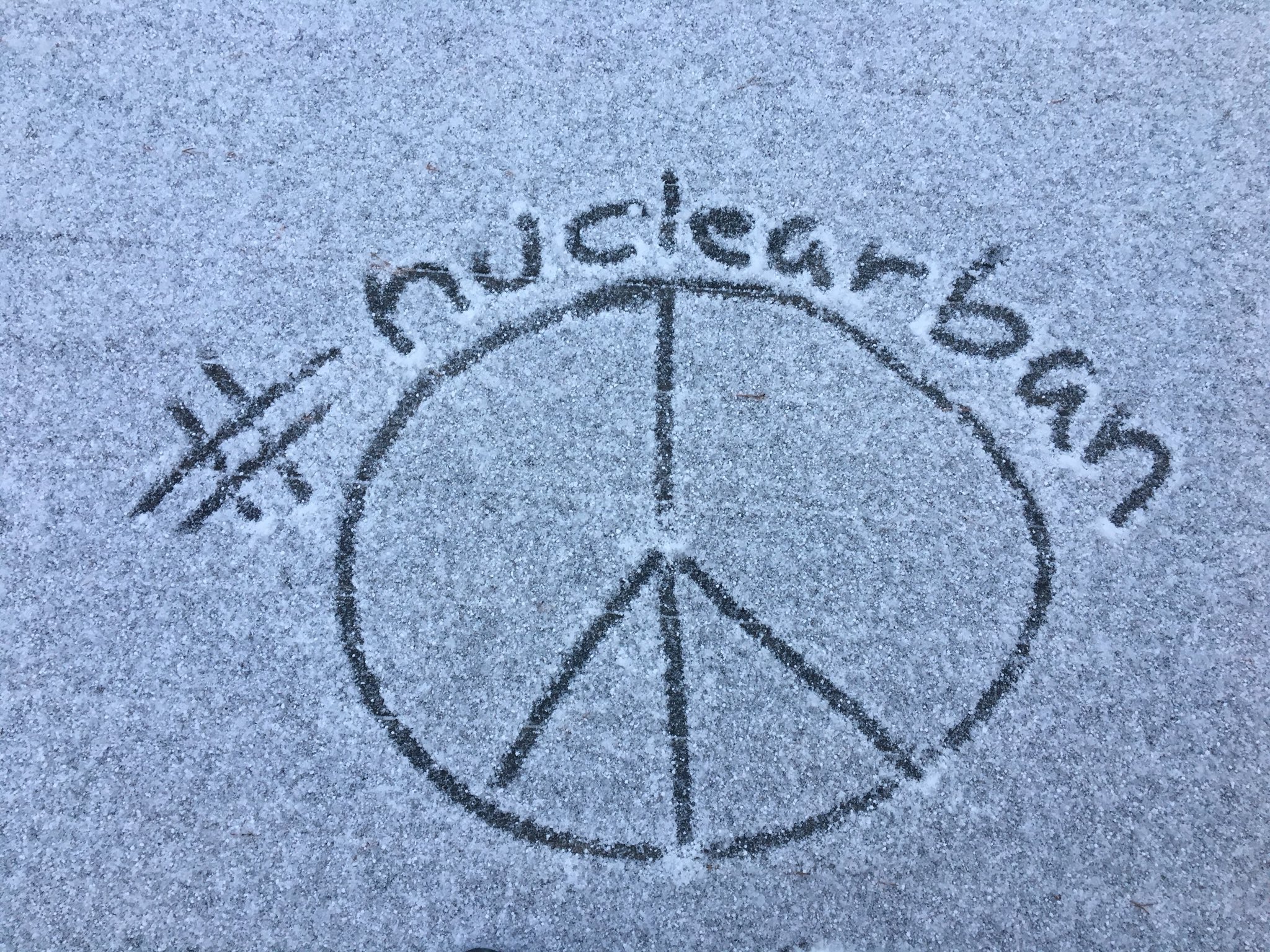 We wish all our members and supporters
Happy Holidays
and
Alll the Best for 2018.
We enjoyed 2017, the year we won the Nobel Peace Prize (as a partner of ICAN)
...and we are looking forward to 2018 , when we will be working to harder than ever get Britain signed up to the UN  Global  Ban Treaty. 
Details

Published on Thursday, 07 December 2017 10:24
Across Scotland this coming weekend people will be celebrating the award on Sunday in Oslo of this year's Nobel Peace Prize to ICAN for their work towards the Treaty for the Prohibition of Nuclear Weapons (TPNW)1 which was adopted by the UN in July this year. Here is a list of the events we know about. If you are are organising one that is not on this list please let us know by emailing This email address is being protected from spambots. You need JavaScript enabled to view it. . We aim to post photos from all the events on the Scrap Trident Facebook Page. These events are open to all.
Details

Published on Thursday, 23 November 2017 08:44
With the mass signing today by all SNP MSPs a clear and cross-party majority of Scottish parliamentarians are now committed to work for the new UN nuclear ban treaty – the Treaty to Prohibit Nuclear Weapons 1(TPNW).
At Holyrood all SNP and Green MSPs, plus three Labour MSPs (including leader Richard Leonard), and all of the 35 SNP MPs at Westminster, plus Labour's Ian Murray, have signed the ICAN Parliamentary Pledge2, which commits signatories " to work for the signature and ratification of this landmark treaty by our respective countries . " First Minister Nicola Sturgeon has also signed the Pledge. Today's signing comes just two weeks before ICAN, the civil society organisation that has worked for the Treaty, will receive the Nobel Peace Prize in Oslo3.
Details

Published on Wednesday, 08 November 2017 16:11
CO Memorial Competition Now Open
Deadline for Applications 15 December
The Peace & Justice Centre and the Conscientious Objectors Memorial Committee are pleased to announce the Design Competition for a permanent Memorial to Conscientious Objectors to be created in Edinburgh's Princes St Gardens.
Artists are invited to submit applications by 12 noon 15 December 2017. A shortlist of three or four artists will be engaged to create designs for the Memorial.
View and Download the Brief Here.
Queries should be directed to: This email address is being protected from spambots. You need JavaScript enabled to view it.
Background 
Following approval of our petition for a memorial to conscientious objectors the City of Edinburgh has committed to work with us to find a suitable location for the memorial.
Our proposal for a site in Edinburgh's Princes St Gardens will be considered for approval when we submit a design. We aim to install the Memorial by April 2019, the centenary of the end of the First World War for COs who were released from prison in April 1919.
Details

Published on Wednesday, 01 November 2017 16:05
We extended the deadline for resolution amendments. Please send your amendments by Monday, 6th of Nov, 5 pm
SCND Resolutions 2017 
Details

Published on Friday, 27 October 2017 10:56
Please join us for our AGM and Annual conference at 
St Columba's by the Castle, 14 Johnston Terrace, Edinburgh, EH1 2PW 
on Saturday November 11 
( please note, this is not the venue originally advertised) 
Details

Published on Thursday, 26 October 2017 10:52
Green MSPs have been supportive of the  UN Treaty to Prohibit  Nuclear Weapons (TPNW) ,  every one of them signed has signed the ICAN Parliamentary Pledge and supported the action at the Parliament the day the TPNW opened for signature.